Research
My interests lie in how conventional responses to a complex world might be opened up to new perspectives. With a background in Neuroscience (Oxford Dphil 2008), my research has come to span the arts, humanities, and sciences – from medieval European urbanism, through social neuroscience to the design of dementia friendly communities. I have worked at universities in the UK, US, and Germany, and have published over twenty peer-reviewed articles, edited-books, working papers, and reports. Wicked problems demand a new way of working across disciplines: supersum fills that role.
Production
I'm interested in the benefits a Creative Producer role can bring to bigger shared problems that challenge traditional sectors. As a producer, my work spans arts & culture, design, health, and technology sectors. In this role I have delivered data-focused transformation projects for City Councils and supported the development of innovative product & service prototypes. Previous roles have included production roles at FACT Liverpool and Programme Manager at FutureEverything. supersum offers the platform needed to bring the Creative Producer role into Clumsy Solutions that matter.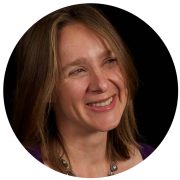 Karen Gray
Karen is a researcher and evaluator with a wide-ranging interest in the methods we use at the intersection of health and the arts. Her recent doctoral work explores the challenges of evaluating arts-based activities for people with dementia. She has held academic posts at the University of Worcester, University of Winchester, and Brunel University London. Prior to this she worked for arts and health consultancy Willis Newson. Karen's first PhD is in Literature (University of Cambridge).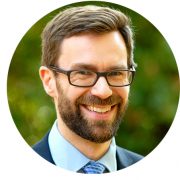 Christophe Fricker
Christophe is a discourse analyst, author, and educator. From 2010 to 2018, he was a founding partner of Nimirum, a thinktank researching social and economic change across Europe. His focus is on Anglo-German relations, political language, and collaborative educational formats. His latest book on 111 Reasons to Love England appeared in 2018. Holding a doctorate from Oxford University, he teaches German contemporary history, politics, and culture as well as translation at the University of Bristol. www.christophe-fricker.com/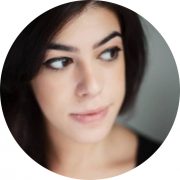 Yiota Demetriou
Yiota is an award-winning artist, author, educator, and multisensory designer. She is currently a Lecturer in Applied and Creative Computing at Bath Spa University (teaching Ideation, UX, Design Thinking, and Creative-problem solving) and a UX Designer for a Bristol-based eco-tech start-up. Her recent creative work has included the award winning "To You" – a novel storytelling device that can only be read when its pages are warmed by the reader's hands (featured on the BBC and in The Bookseller). www.yiotademetriou.com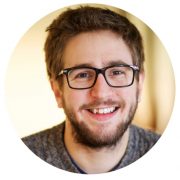 Zander Wilson
Zander is a researcher at Open Lab, School of Computing Science and School of Architecture, Planning and Landscape at Newcastle University, UK. His research explores the intersections of digital technology, design, human–computer interaction and town planning, with a focus on alternative and enhanced tools and methods for participation in planning. These tools and methods include pervasive and wearable computing systems, alongside audio, visual and social media in novel interactive systems.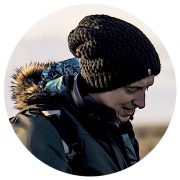 Alison Bown
Alison trained at the National Film and Television School and has a professional background in sound design for film and games. Before that, she worked as a facilitator on community-led media and music programmes. Alison completed a PhD in 2020 exploring how narrative transportation can be created across sound and language to help communicate difficult information on species extinction. Alison works with theatre companies, filmmakers, social change agencies, and XR technologists, amongst others. www.alisonbown.co.uk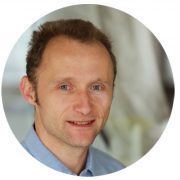 Simon Bowen
Simon is a designer-researcher with over ten years' experience coordinating cross-sector and design-led collaborative projects. His work includes a focus on climate change engagement, community-based services, place-based cultural heritage, academic-industry knowledge exchange, and healthcare service innovation. Within these projects, he has developed research on the value of design practice for collaboration and innovation. Simon is Senior Research Associate at Open Lab, Newcastle University. www.simon-bowen.com/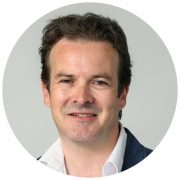 Stuart McClean
Stuart is an Associate Professor in Public Health and leader of the 'Health and Wellbeing' theme in the Centre for Public Health and Wellbeing at The University of the West of England, Bristol. Stuart expertise lies in applying social science methods to the understanding of community-based health and wellbeing. His books include: Folk Healing and Health Care Practices in Britain and Ireland: stethoscopes, wands and crystals (Berghahn, 2010), Thinking About the Lifecourse: a psychosocial introduction (Palgrave, 2014), and Research Methods for Public Health (Sage, 2019)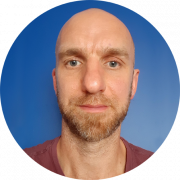 Ed McGregor
Ed is a Local Community Officer for the Churches Conservation Trust, covering 28 historic churches in Bristol, North Somerset and Wiltshire. Ed has worked for the CCT for 8 years, and brings 15 years experience of working with volunteers in the Heritage and International Development Sectors, most notably Oxfam, where he led the establishment of the Oxjam volunteer led music festival. Ed is also a veteran circuitbender – the art of tinkering with electronic musical instruments.